Intercare recognises and salutes our nurses for their continued commitment to excellence. Florence Nightingale, who defined nursing, once said nursing is: "To love, to help one another, to act together, to strive together, to work to the same end." Two centuries later, her words are echoing around the world.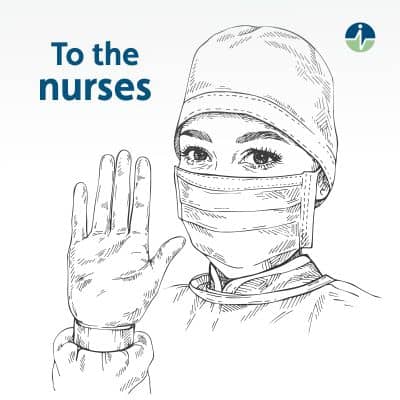 At Intercare, we understand that being a nurse is so much more than vital signs and patient care. Nurses are not defined by their virtues only but also their skills and knowledge. They are the cornerstone of any strong and resilient healthcare system. Our nurses are leaders in quality, safety, patient-centered care, interdisciplinary relationships and professional outcomes of care. At every level, nurses have a significant role to play to enhance and improve the health and wellbeing of our patients and communities.
Nurses witness and share many significant moments in people's lives. They share in patients' tremendous grief and their incredible joyful times, they help them to get through intense suffering, extreme vulnerability and they help them to recover their lives. And sometimes, they provide comfort and solace in the last moments of life.
Thank you to our nurses for providing unparalleled service every day. It is an honour and a privilege to work alongside you. We are extremely proud of you.
Subscribe to our newsletter
Join our mailing list to receive the latest news and articles, competition announcements, and webinar dates.